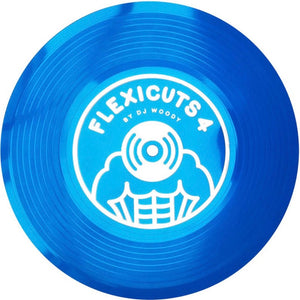 FLEXICUTS 4 - DJ WOODY - 7IN ( BLUE FLEXI DISC)

Fourth in the 'FLEXICUTS' series by DJ Woody, the World's first skip-proof 7" Flexi Disc scratch tools!
FLEXICUTS 4 brings you 8 new and original skip proof scratch sentences.
Arranged at 100bpm and pressed at 33.33rpm.
1 sided translucent BLUE Flexi Disc with silver foil graphic.